Project Example #1
Rooms with specific intentions were thoughtfully designed on every level in this project. Each space plays its individual role. The top deck provides an outdoor space to grill and when the weather permits, to dine as well. Under the deck you can soak in the spa free from the elements and sit under the pergola to enjoy the wooded view. Another patio space with seating walls for soaking up the fire extends still further on tucked neatly on the hillside.
Avg. Cost: design - $1600-2000 install - $70-95,000
Avg. Time: design - 4-6 weeks install - 3-5 months
Materials: Ipe deck, custom rod iron railings, aluminum spiral staircase, Bose sound system, recessed lighting, fiberglass columns, mortared irregular Tennessee flagstone, Eldorado cultured wall stone on structural block walls, plantings and erosion control.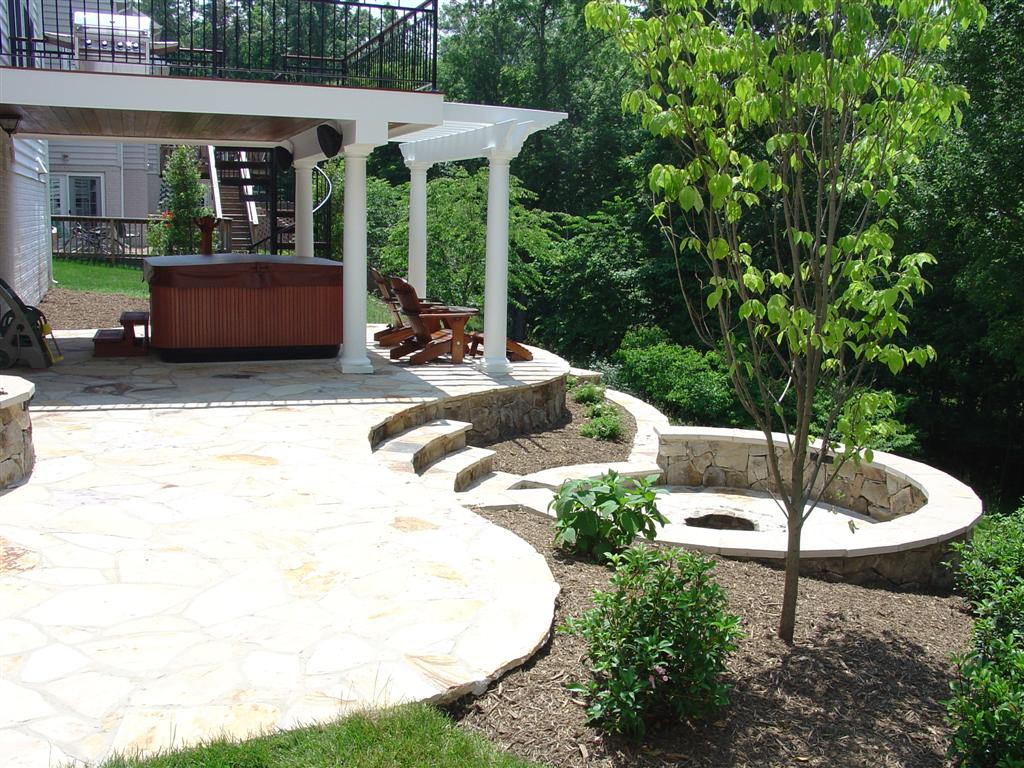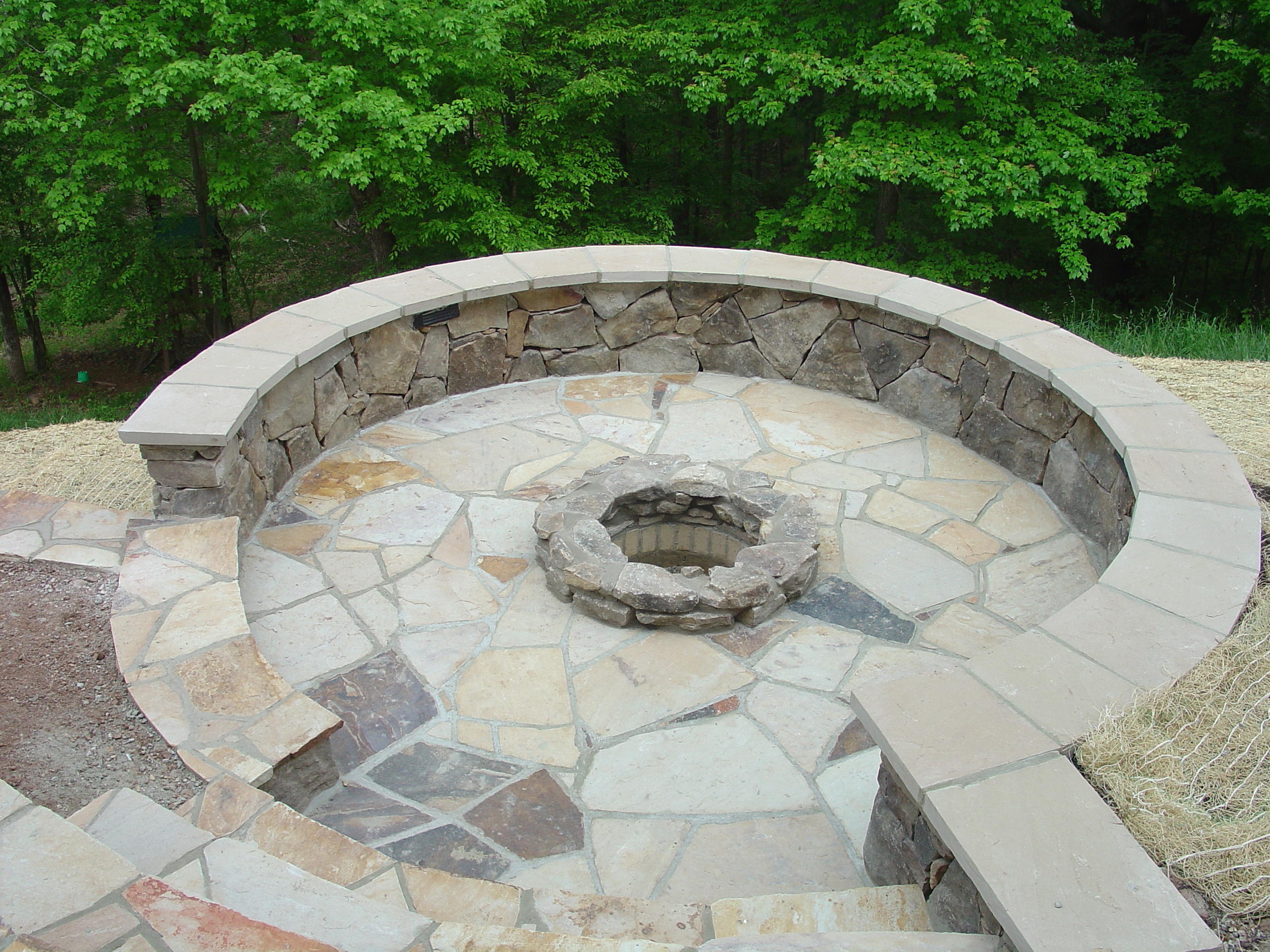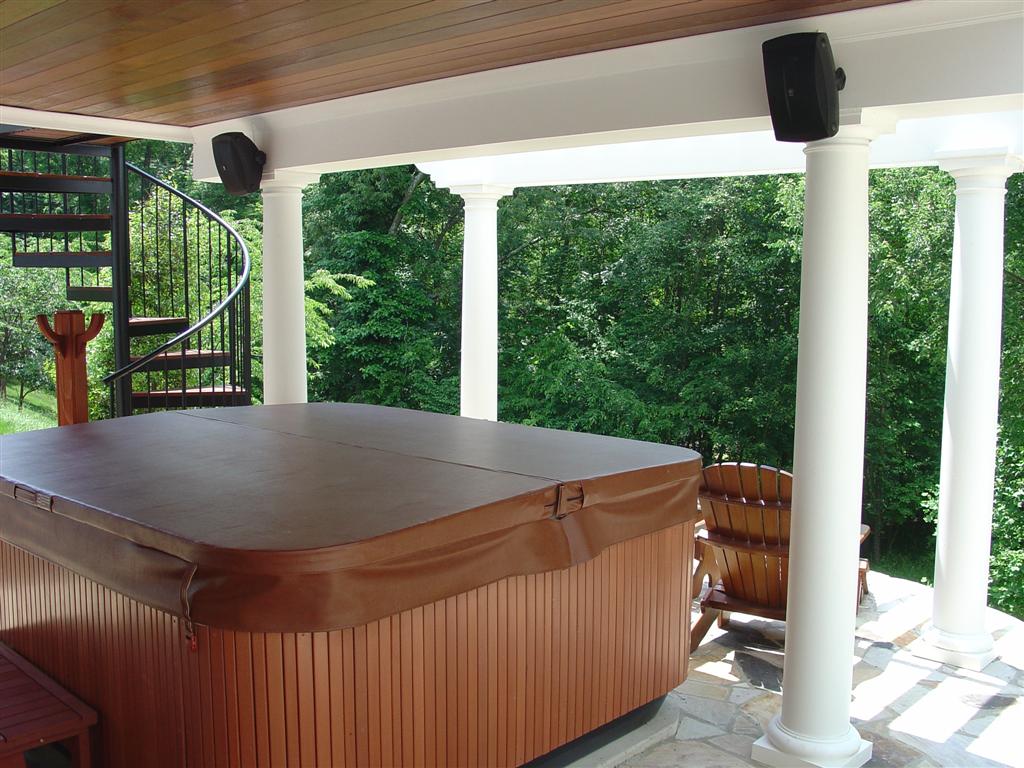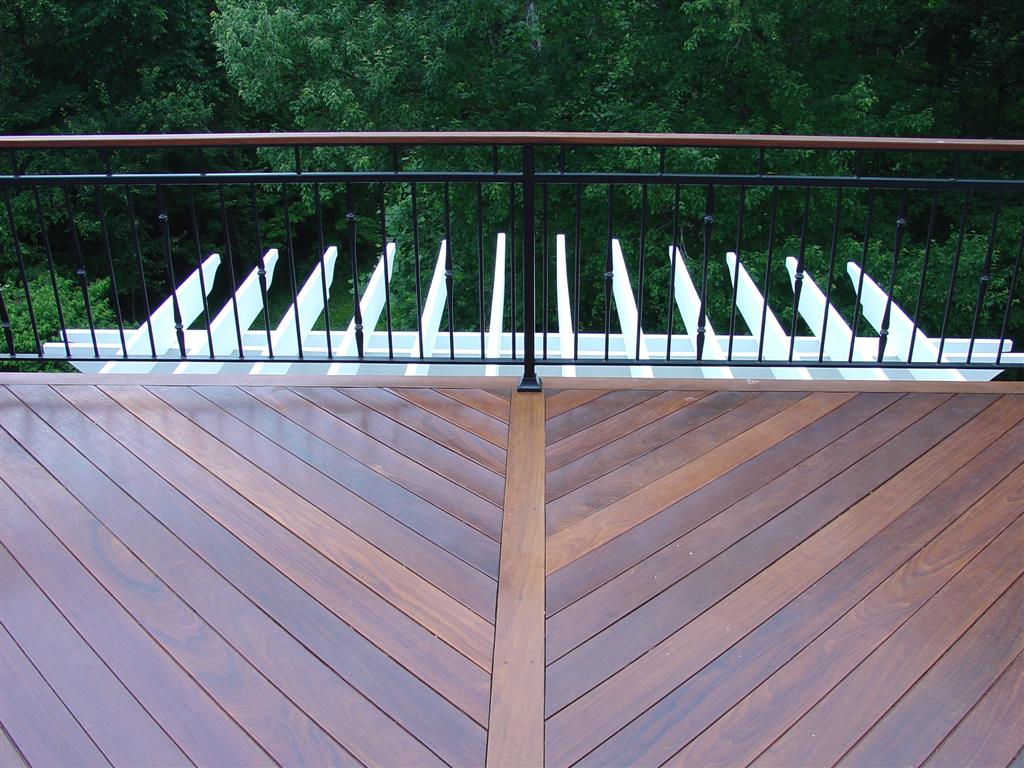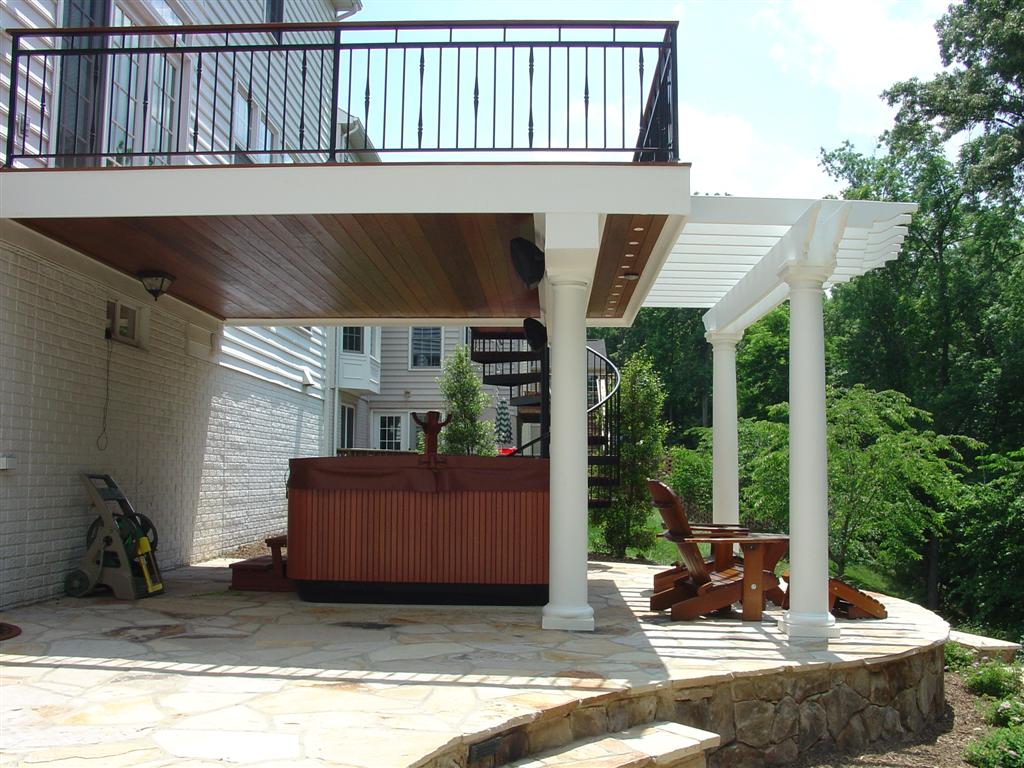 PRoject Example #2
This beautiful setting overlooking a golf course is designed for sitting and relaxing. Whether you are grilling in the kitchen space or enjoying what the cook has prepared at the table, the view and surroundings alone invite you to rest and stay a while. And when the sun has set the conversation centers around the nearby fire pit. The intention is clear and the time here well spent, all benefits from investing in design.
Avg. Cost: design - $640-960 install - $40-50,000
Avg. Time: design - 2-4 weeks install - 4-6 weeks
Materials: Hanover Chapel Stone dry-set retaining and parapet walls, Hanover modular paver patio, Vista Pro lighting package, Fiberglass columns with Apex custom curved arbor, plantings.
Project example #3
Spending time together doing the things they love to do inspired the design of this project. Sports predominantly, among other outdoor activities, shaped it even more. The pavilion serves as a backdrop to the pool and the jacuzzi is located close enough to enjoy viewing the TV that hangs above the bar. The pavilion is also home to a built in grill, fridge and fireplace. Closet space designed for storage spans the entire back side of the pavilion with access doors on either end. A sport court stands to one side of the yard along with enough lawn space to set up lacrosse nets. Ample patio for sunbathing, diving or dining surrounds the pool on every side. All enclosed within layers of color and texture lending ample privacy with beauty. This space invites the blending of training hard and playing to its equal.
Avg. Cost: design - $4-5,000 install - $350-450,000
Avg. Time: design - 2-3 months install - 6-9 months
Materials: Pavilion = Cultured stone bar, fireplace and grill, gas fed grill and fireplace, granite bar top, panned ceiling, Mortared bluestone floor, Copper roof, lighting and sound. Patio = Geometric bluestone soldier course and inset arcs, Hanover dry-set cobble pavers, surface drains. Pool = Custom gunite pool with integrated jacuzzi, stone border and wall to match landscape & pavilion walls, diving end. Sport Court = Asphalt base, sport court finish top, seating area stucco walls, half court size. Landscape = Vista Pro lighting package, irrigation, sod, tree, shrub & perennial plantings for privacy and year round interest, black aluminum fence.